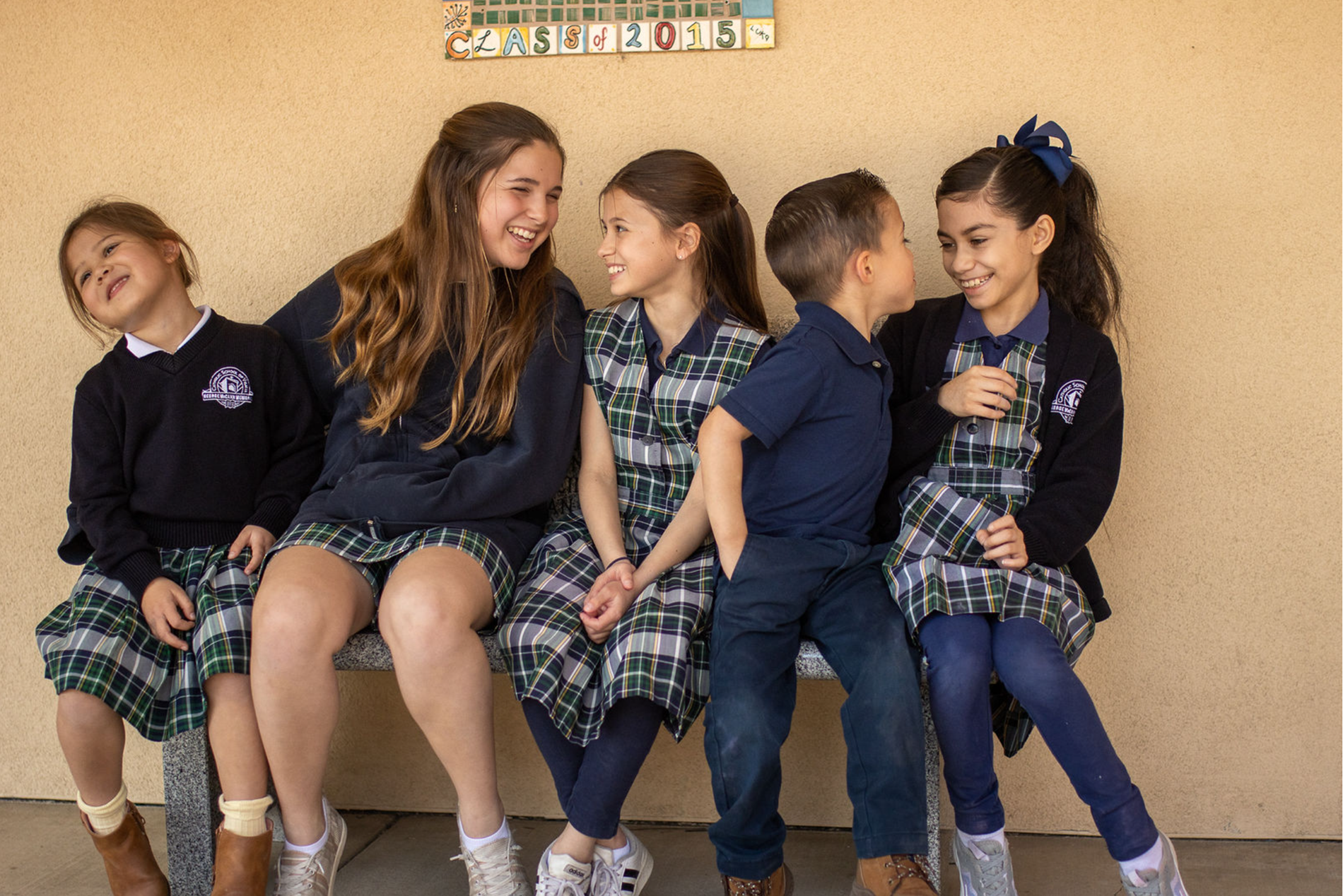 Learning expectations for a Lifetime

The Catholic School of Visalia — George McCann Memorial Campus faculty, administration, and parish leaders subscribe to three basic tenets in defining student expectations —

Becoming a faith‐filled active Catholic who:
Respects self and others

Learns Catholic doctrine

Responds at Mass

Prays daily



Becoming a lifelong learner who:
Strives to excel

Works with others effectively

Demonstrates oral, written, and listening skills

Solves problems

Uses technology for learning
Becoming a responsible citizen who:
Accepts responsibility

Respects all cultures

Shows compassion for the less fortunate

Join the Home and School Association (H.S.A.)

The Home and School Association is the parent club of our school. Parents are asked to work cooperatively, to help in providing a high quality, moderately priced Catholic education for our children. Money raised contributes directly to the daily operation of our school and supplemental tuition for all families. The Home and school Association is designed to bring families together, foster spiritual and educational growth, and to contribute to the financial stability of our school.

Parents are encouraged to become active members of the Home and School Association of The Catholic School of Visalia — George McCann Memorial Campus. Your participation helps us to:

promote a broader appreciation of the mission, goals and ideals of Catholic education;

foster the integration of families with the parish community;

enlist the spiritual, educational and social resources of home and school to provide the best Catholic education possible;

offer religious and educational enrichment opportunities for families with children in the school, and for all families in the parish community;

provide a solid resource group to plan, coordinate, and staff the school's fundraising efforts and social functions

provide a forum of exchange for parents and teachers on matters of mutual interest;

promote the political awareness of parents with regard to national,state, and local legislation that affects Catholic education as well as the lives of students and parents.
Our H.S.A. Meetings typically occur on the second Monday night of each month. Please refer to our School Events Calendar for specific dates and locations.
H.S.A. Participation Agreement - 2021/2022
Meet our current H.S.A. Board Members
(Get to know each of our Board Members by clicking on his/her picture)