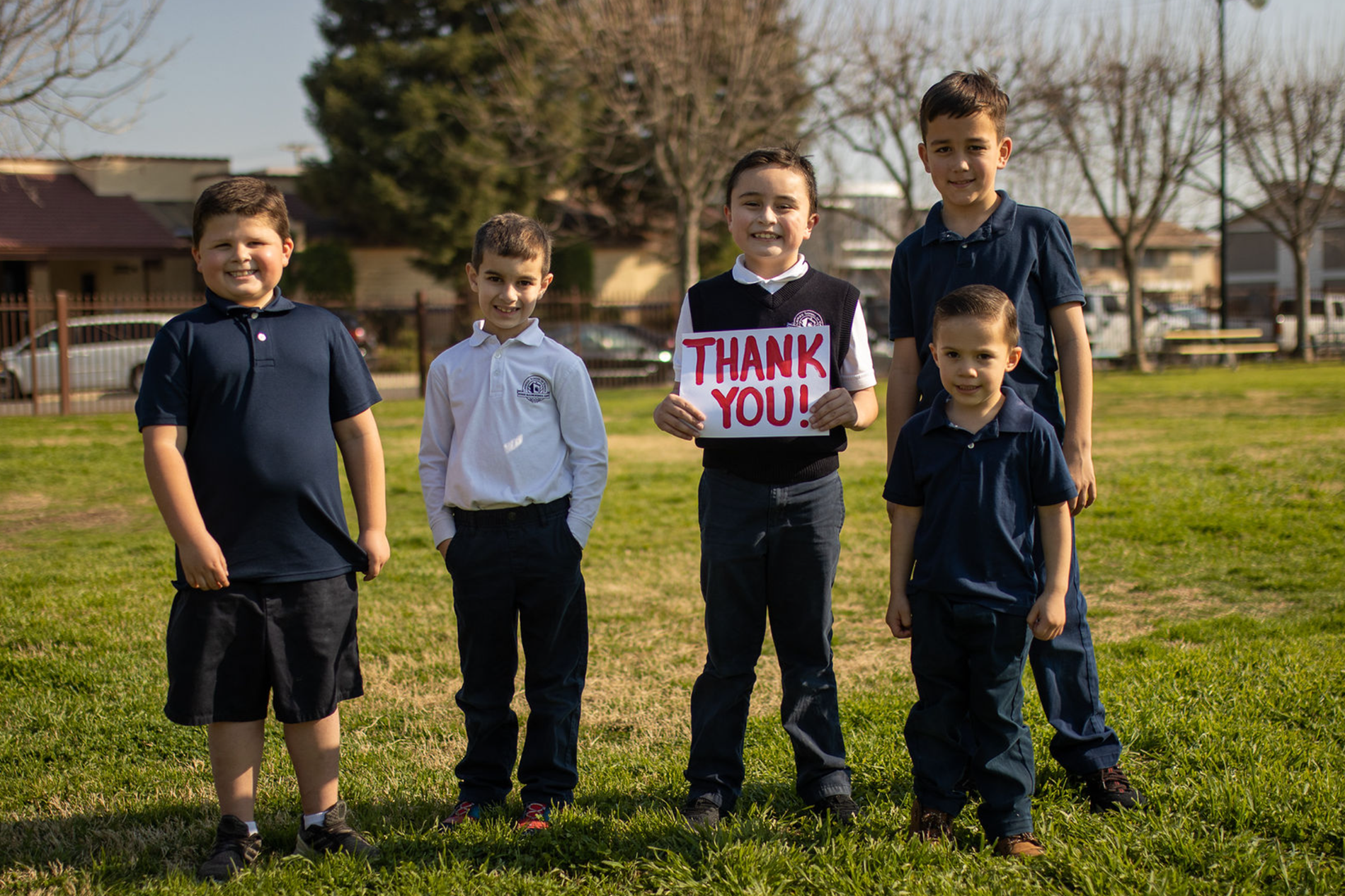 We would like to invite you to help us achieve our goals. Our faithful community of teachers, staff, parents, relatives, students, alumni, priests and deacons are all involved in helping our children become the best version of themselves. Please help us with our mission.


An Easy Way to Support Our School
The Catholic School of Visalia — George McCann Memorial Scrip program is the year-round fundraiser of the Home and School Association. Gift cards and certificates are purchased at a discount and are sold at face value to the school's families, friends, and parishioners.

The income from the Scrip Program benefits the school, students' families, and parish ministries.
For more information on Scrip and how you can participate, see our Scrip Announcement.
To order physical/paper Scrip, complete our Scrip Order Form and text our Scrip Coordinator, Martha Fierro, at (559) 287-2375.
(Please note: the Google Form that is referenced in our Scrip Announcement and our Scrip Information Video (see below) is currently unavailable. We apologize for any inconvenience this may cause.)