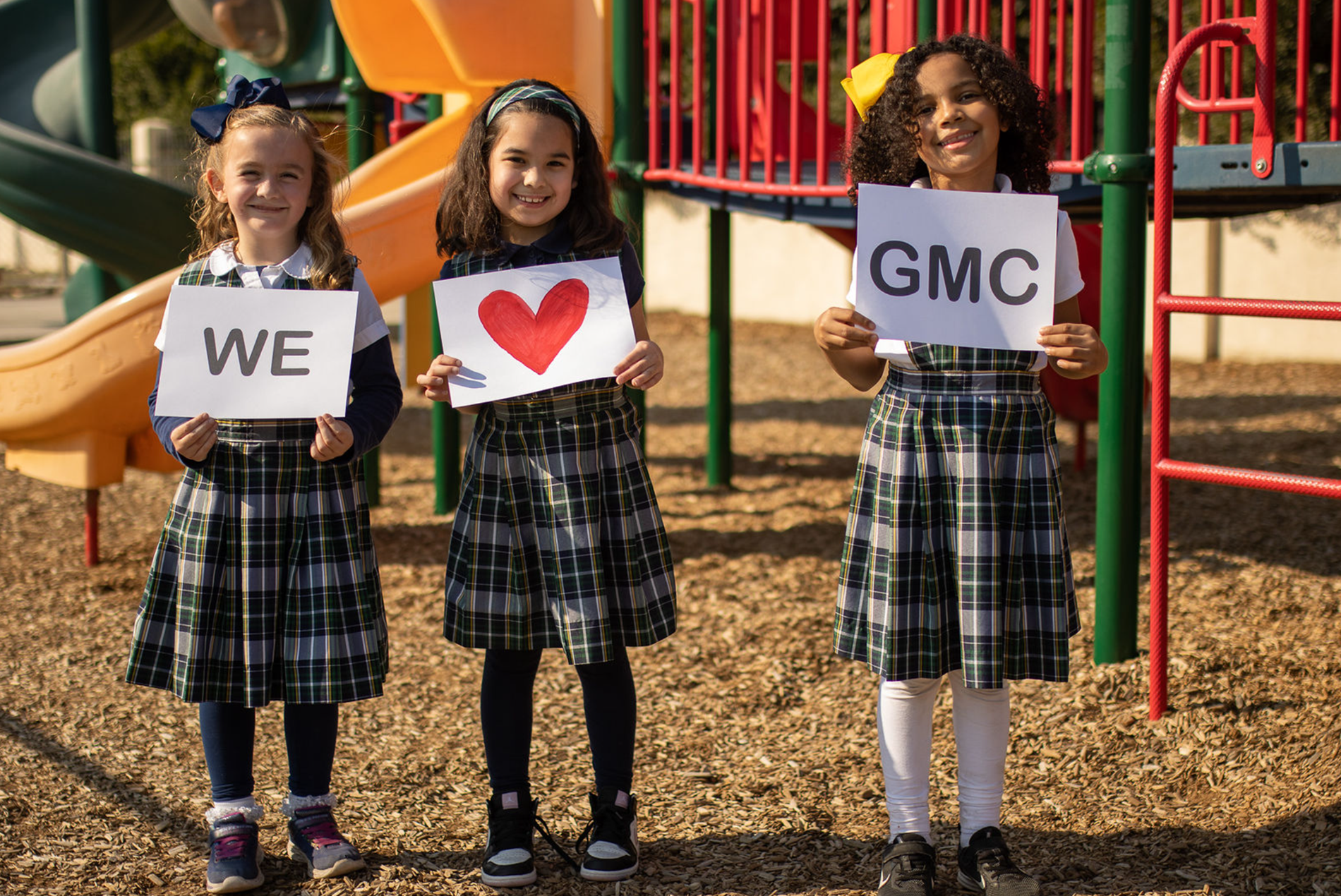 "Our teachers are preparing for adulthood and Christian maturity a generation who will build the church and the society of tomorrow."
Pope John Paul II

We, the Catholic School of Visalia—George McCann Memorial Campus, educate children to learn, lead and serve in the spirit of Jesus Christ.

At George McCann Memorial Catholic School we instill in our students the importance of education as spiritual and intellectual preparation for the unique mission in life to which God calls each of us. We are a family of parents, students, educators and parishioners who strive to create a Catholic faith community through a quality education based on gospel values.
We are deeply committed to the growth of the student's whole person—spiritual, physical, emotional, intellectual, social, and cultural. Staff members realize the power of their personal example and model love and respect. They recognize the person of Christ in the lives of each person in the classroom, the entire school, and in our parish community. Students, staff members, and parents experience a sense of belonging. A carefully nurtured atmosphere of security and acceptance enables students' talents and knowledge to blossom, to develop a positive self-­image.
Our Students are encouraged to develop:

The Catholic School of Visalia, George McCann Memorial Campus is accredited by both the Western Catholic Education Association (WCEA) and the Western Association of Schools and Colleges (WASC). School accreditation affirms that The Catholic School of Visalia is an academically sound and spiritually formative school for the students. The WCEA emphasizes the Catholic identity of the school as well as its quality academic program. The WASC accrediting commission for schools is one of six regional accrediting associations in the United States.
The Accrediting Commission for Schools, WASC extends its services to more than 4,500 public, independent, church-­related, and proprietary Pre-­K through 12 and adult schools, works with 16 associations in joint accreditation processes, and collaborates with other educational organizations. The WASC accreditation process fosters excellence in elementary, secondary, and adult education by encouraging school improvement. WASC accreditation recognizes schools that met an acceptable level of quality in accordance with established, research-­based WASC criteria.