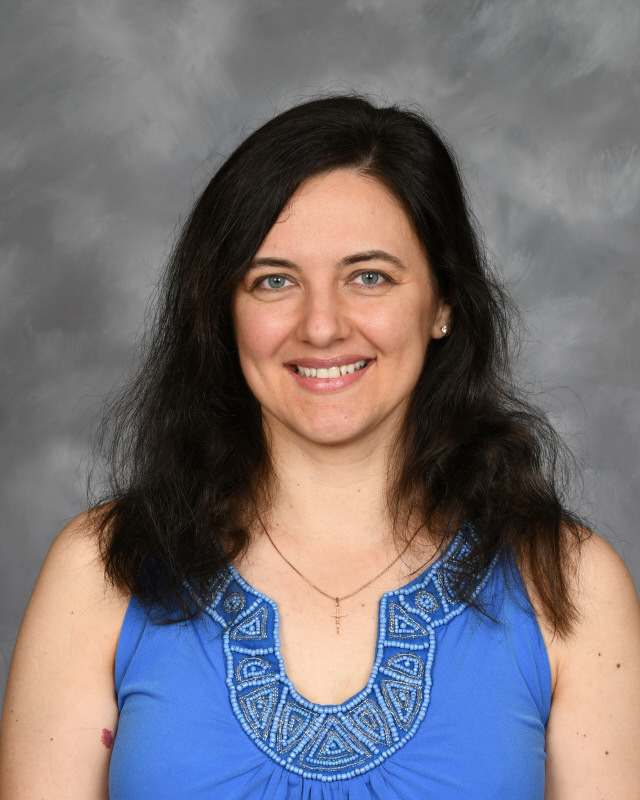 MS. YULIYA FISS - 2nd Grade Teacher
It is a privilege and a blessing to prepare George McCann students for the two sacraments they receive for the first time in 2nd Grade – the Sacraments of Reconciliation and Holy Communion. Our preparation throughout the year includes several meaningful events.
Students research the lives and the work their patron saints did for God and honor their saints with a special prayer service.
Children design and paint Blessing Cups, learn about the power of prayer and the importance of asking forgiveness for your sins in order to receive God's grace.
The Blessings Cups are used during the Bread Baking Prayer Service which the students lead as they praise the Lord and give thanks for the gift of the Eucharist they will be receiving.
Second Grade students develop critical reading skills using The Superkids Reading Program which, alongside the workbooks, readers, informational magazines, and Book Club literature, incorporates the use of technology in the form of fun practice on the tablets of new reading skills while earning badges for the work well done. Additionally, each student has an EPIC Digital Library Account and is motivated to read daily to earn class points for our Readerpillar.
Core Math concepts are learned through direct instruction, problem solving strategies, reasoning, discussion, use of manipulatives, short video lessons and using technology such as IXL and Freckle Math for extra practice.
Children actively participate in discussions and work on projects to deepen their knowledge of Social Studies and Science, develop cursive writing skills and learn Spanish through the Rosetta Stone Online Program.
As students grow academically and spiritually together they build friendships, develop a growth mindset, and grow in their love for Jesus.