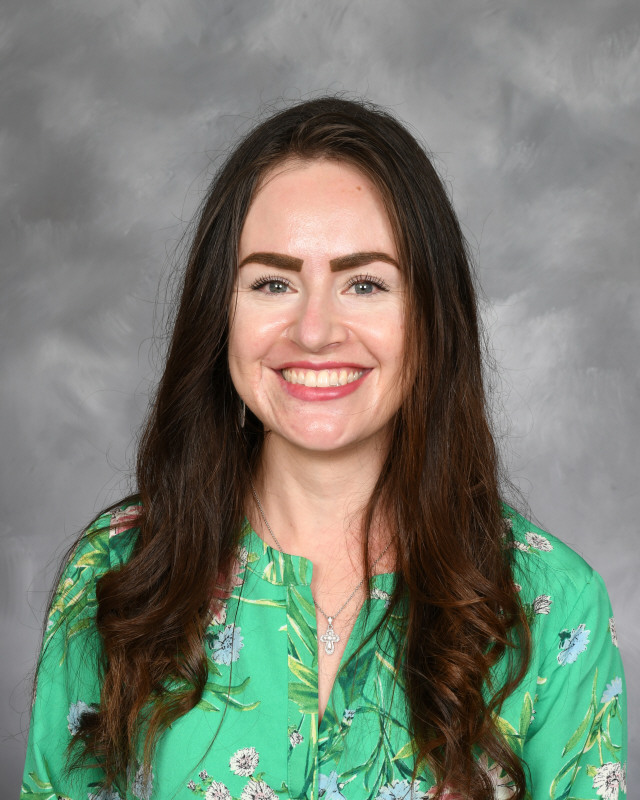 MRS. VICTORIA MEANS - 4th Grade Teacher
The fourth-grade classroom strives to reach an environment that reflects respect inside and outside of the classroom. Our mission statement provides us with goals to learn, lead, and serve in the spirit of Jesus Christ. Our curriculum prepares us educationally while we take part in Mass on Fridays and partake in various community service opportunities through our school.
Our Wonders curriculum builds upon their foundation from third grade as does Go-Math. Science and Social Studies both have interactive project-based assignments. There are both collaborative group work as well as individual projects such as the California Missions. Models of the California Missions are built and a research report is written. Fourth grade also completes a research report on a California Native Tribe. Our Religion curriculum, Spirit of Truth, uses sacred art as a means of teaching young people about the Catholic Faith. Students learn that they are made in God's image and likeness and about His love and mercy for us.
One-to-one Chromebooks allow the students to incorporate technology in all aspects of their learning. The Fourth-grade curriculum for Social Studies is through Saint Mary's Press. Here students study the California Native Peoples and Missions. Religion is integrated across the lessons. Our new Science curriculum allows students to complete science investigations online and provides videos to enhance student understanding throughout the lessons. Freckle Math is linked to the students' STAR test. This allows students to have individualized practice tailored to their needs. Technology is at our fingertips!